MAKE SURE TO MANAGE YOUR ENERGY USE WISELY DURING THE HOLIDAY SEASON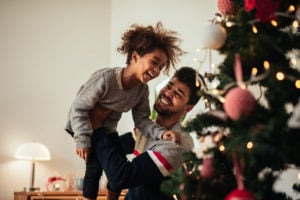 Many families enjoy decorating and transforming their homes into a wonderland of twinkling lights and more during the holiday season. This is all fun and games until the first energy bill comes in after getting things started after Thanksgiving. While this is often a time of high energy use - it doesn't have to be if you follow these tips on cutting down on your energy costs while still enjoying the season.
1. Set A Timer.
Make sure that your lights are hooked to a timer set from dusk to dawn - or if you are really aiming to save - from dusk until you go to bed at night. The target amount of time is less than six to eight hours a day of time that your lights are on and shining.
2. LED Lights.
When choosing the lights for the exterior of your home (and the interior!) consider switching to LED lights instead of regular lights. On average LED lights use 90% less electricity than your average Christmas lights.
3. Turn your Thermostat down during Holiday Parties.
You have to agree - it is never COLD during a get together with lots of people. Lower your thermostat a few degrees and let your guests act as a space heater for the night.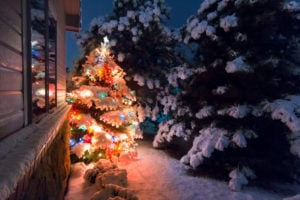 4. Take a look at Rechargeable Batteries.
During the holiday season, SO many toys, lights, and decorations require batteries and electricity. Save yourself the money and invest in rechargeable batteries.
5. Take a Stroll through the Neighborhood - not a Drive.
Enjoy your neighbors Christmas lights from the sidewalk, not the street. Save yourself some gas money & enjoy the crisp cold air with your family.
6. Roast those Chestnuts by an Open Fire.
If you have a fireplace, ENJOY IT! Using the warmth from the fire and lowering your thermostat can decrease your bill, and provide enjoyment and warmth for your family.
7. Make that Tree the Centerpiece of the Room.
When sitting by the fire with your tree on - turn off all other lights in the room to lower energy costs and to truly enjoy the view that you have created for the holidays.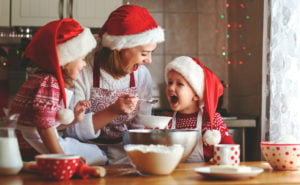 8. Bake Wisely.
Heating an empty oven takes just the same amount of energy to heat a full one - pack in those cookie sheets! Refrain from peeking into the oven to check on your cookies - that lets out the heat and takes more energy to keep the temperature stable.