Here at Arbor Homes, we offer as many as 11 different floorplans across all of our communities. That may seem like a lot, right? Well it is! And it can be a lot of choose from when you are deciding to build a new home. We are walking through 4 of our most popular plans, and giving insight into what special features make each plan great!
The Chestnut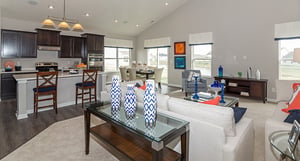 This beautiful ranch floorplan is great for a first time home buyer. It has plenty of space for a family, and an open concept that lets you see everything going on in your home from your kitchen island. This plan starts at a 3 bed 2 bath and can even add a bonus room, converting this traditional ranch into a spacious two story feeling home. The Chestnut also offers various upgrades, including the popular gourmet kitchen option!
The Cooper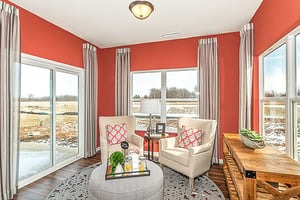 The Cooper is one of our most popular two-story floorplans! With this open concept living and dining room, you can see your backyard from all the common spaces in this home. There is lots of room for a growing family in this 4 bed 2.5 bath plan, and with an upstairs master you are never too far away from your children or your guests! The upstairs loft is the perfect place for relaxing, and the spacious master is equipped with an en-suite bathroom, making the space feel private and cozy when you are looking to get away from the hustle and bustle of the outside world.
The Spruce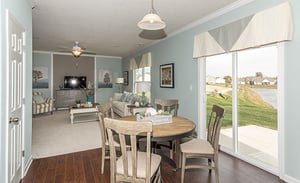 This plan is our most flexible and most popular! With the ability to make the Spruce a 3, 4, or 5 bedroom plan, this plan is ideal for anyone looking to move into a newly built home without a custom build price tag. This is a two story layout, and there are even options to add a sun-room for some extra common space! Can you imagine eating breakfast on a Saturday morning basking in the sun? We sure can!
The Cottonwood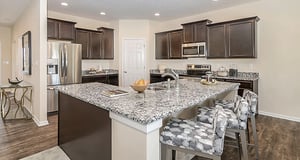 The Cottonwood is truly unique because it is our only two-story plan with a master bedroom on the main level! This creates a great escape for parents looking to have their own space when their kids go to bed.This is another one of our two story plans, and has options for a game room or guest suite upstairs! The main floor is another open floorplan with a large kitchen with a versatile L-shaped island, packed with extra storage to accommodate the chef in your life!
Does one of these plans seem like a great fit for you? Or maybe you'd like more information on other floorplans we offer? Contact us today and we'll get you started on building your Arbor Home!