When looking at new construction homes, there are lots of things to consider. Different builders offer different floorplans, different options for customization, and are of course at different price points. With all those things and more to think about, the process of choosing a builder to create your next home can be stressful! So what should you look for to set a builder apart from another? We have 3 questions you should ask to make sure you pick the builder that is right for you!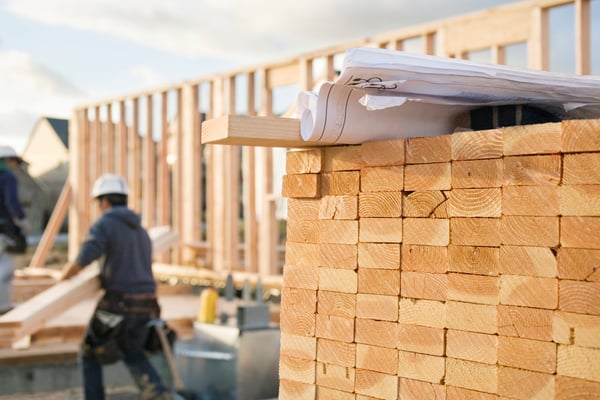 Is it stick built?
If a home is stick built, it means that the framing for the house is built on site, so you have the ability to make changes like moving or adding a window, or bumping out the living room wall by 6 feet to add more space. If a home is built with prefabricated walls, there is not a lot of room for flexibility. Arbor Homes is not only one of the few stick builders in Indianapolis, but we also use energy efficient materials and offer a 10 year structural warranty on the homes we build.
Are the selections al a carte?
Most builders offer preset packages for areas like kitchens and bathrooms. The colors, the type of countertops, hardware, etc. are all included in the package price but not interchangeable. This means if you wanted white cabinets in your kitchen you cannot pick out a granite that isn't included in a package with those color cabinets. By offering our homeowners al a carte options we allow you to make every decision when it comes to your home. This allows you to spend your money in areas that are important to you, and not on pre-packaged items you aren't interested in. You pick what goes in, and we make sure it gets there safe and sound!
Does the builder have a preferred lender program?
If a builder has a relationship with a lender, using them to finance your new home means you'll be getting the best value possible. Not only that, but due to that relationship, you can be approved for a mortgage significantly faster than if you were to go with an outside lender. When working with our trusted lenders, Fairway and Ruoff Home Mortgage, you won't be disappointed in the results!
These are not the only things to consider when purchasing a new construction home, but they are at the top of our list!